Beertasting with Dana - FREE
17/9/2017 20:00
Taste some Czech beers with Dana
Meet with Dana and others in our kitchen and taste several kinds of beer and also some typical Czech beer-meals!
!!BEER IS ON THE HOUSE!!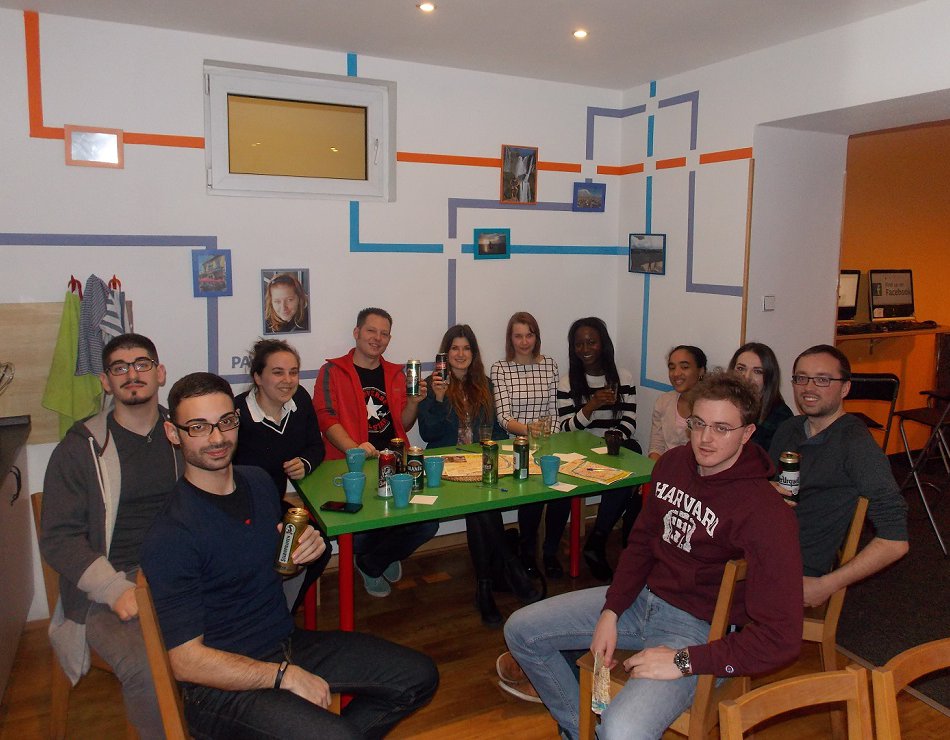 Hostel Activities
21/9/2017 20:00
Join Mat and taste czech beers!
21/9/2017 20:00
Taste some of the great Czech beers!
22/9/2017 20:00
Join Matthew and play some card-games together!
More activities...
Hostel Map
We are on Facebook!